Epicam joins Cambridge Climate Repair Centre as Associate Member
Our technology has the potential to bring down CO2 emissions drastically
7 October, 2019
Epicam recently joined the Cambridge Climate Repair Centre as an Associate Member. The Cambridge Climate Repair Centre, set up in May 2019 by Cambridge University as a technology centre to tackle climate change, will function as a Centre of Excellence for research and experimentation to find practical measures to counter the climate emergency.
With this association, the company reaffirms its identity as one of the leading research-oriented companies in the Cambridge region working to find effective solutions to combat the climate emergency.
The Centre for Climate Repair is part of Cambridge Zero led by climate scientist Dr Emily Shuckburgh. According to BBC News, the initiative was put into motion by the government's former chief scientific adviser, Professor Sir David King.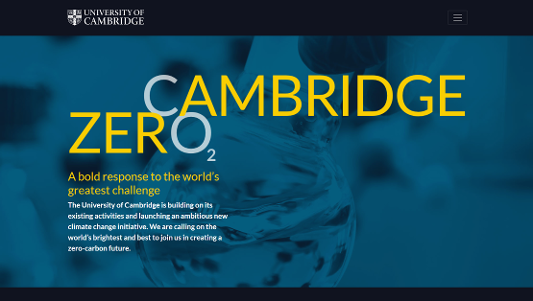 "What we do over the next 10 years will determine the future of humanity for the next 10,000 years. There is no major centre in the world that would be focused on this one big issue," Professor King told the BBC.
Find out more about Cambridge Zero here.
LIQUID AIR ENERGY STORAGE CAN BRING DOWN GLOBAL EMISSION LEVELS
Epicam has calculated that a combined use of Liquid Air Energy Storage (LEAS) and carbon capture technology, when implemented at a global level sufficient to eliminate the intermittency from reliance on renewable energy sources, can remove enough CO2 from the processed air to reduce global levels from 415 ppm to 350 ppm in 11.6 years. If implemented correctly, this could be a radical solution to combating the biggest challenge of our times.
We propose that this could be done in an economically attractive industrial process of energy storage and regeneration, also yielding economically useful bi-products from the CO2 harvested.
The CO2 can be combined with Mg(OH)2, which is abundantly available as gypsum, and can deliver new permanently stable building materials. It can also be processed to form carbon neutral aviation fuel, which is already being done in Canada. Find how we came to this calculation in our detailed report.
Epicam one of leading solutions at Renewable Energy Conference
17 September, 2019
Epicam CEO Tony Dye gave a talk on the company's liquid air technology and its potential to transform the energy storage industry at the Cambridge Science Park and Cambridge Cleantech conference on Renewable Energy & Technologies, held at Bradfield Centre in Cambridge on 17 September 2019.
Epicam, as one of the leading innovative companies working on energy and energy storage in the greater Cambridge region, was invited to be part of the Energy Innovators segment of the conference. Over 150 attendees signed up for the day-long conference including academics, entrepreneurs and policy makers in the energy sector.
Energy Storage at Newcastle University
Epicam also took part in the UK Energy Storage Conference at Newcastle University on 3rd-5th September 2019 at the Frederik Douglass Building at Newcastle Helix, Newcastle University. Epicam CEO Tony Dye has been invited to present a paper at next year's conference.
The conference brought together academics, industry partners and policy makers across the field of energy storage, focusing on the Digitalisation of Storage.
Epicam winS Cummins Environmental Gateway Competition
2 March, 2017
Epicam was one of 12 selected winners from a field of over 100 entries from USA, Europe and UK to have its technology trialled at a Cummins facility in UK. Read the announcement in the Cambridge Independent.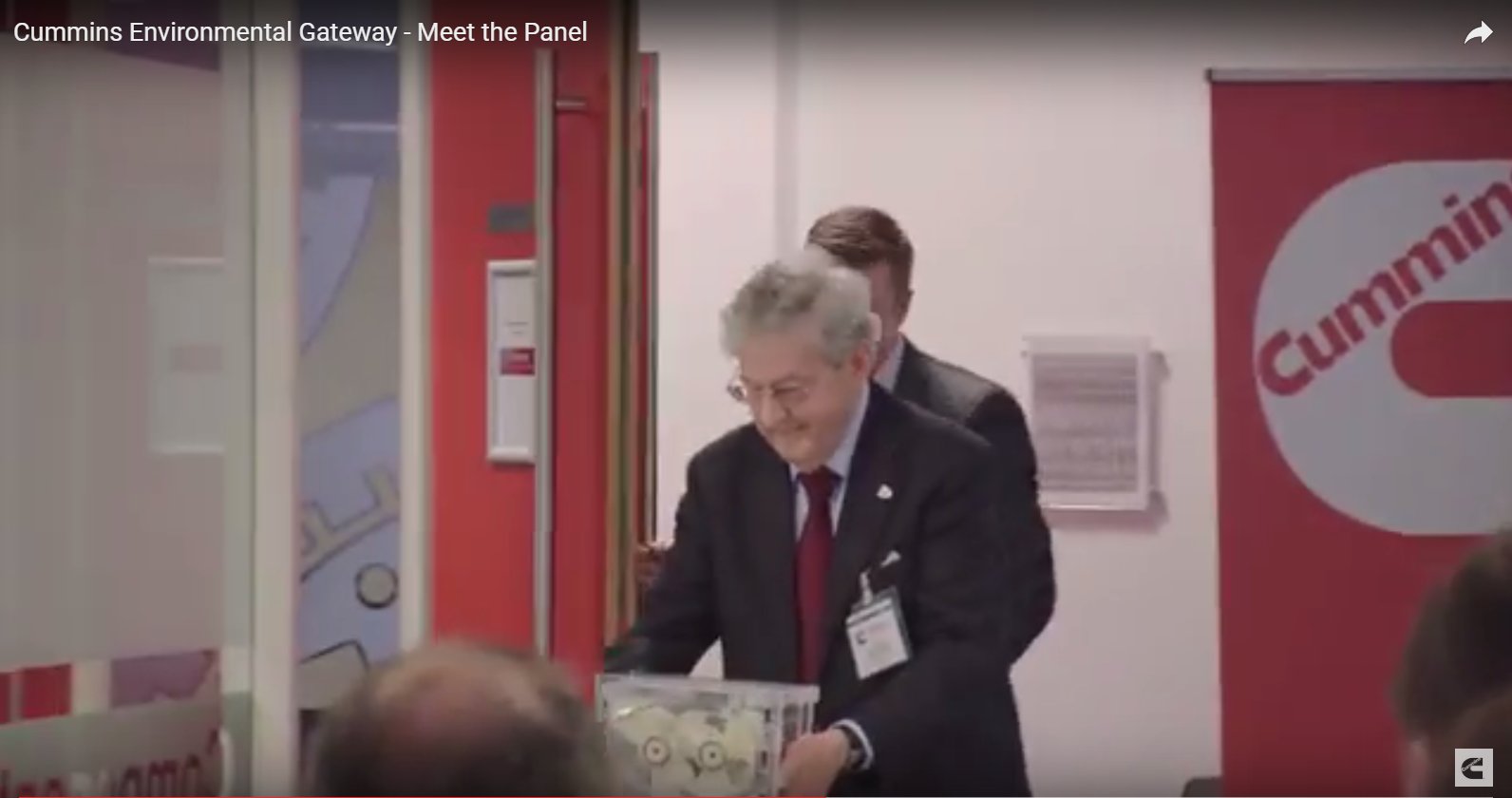 Epicam wins Shell Springboard Regional Award for LAESAR
16 February 2016
Epicam competed with 8 regional finalists to present LAESAR, an energy storage system that will enable power to be delivered to the grid at times of peak loading and premium pricing.
The introduction of LAESAR as a low cost alternative to current batteries will have a multiplier effect for the adoption of intermittent renewable energy sources.
Significant demand is anticipated from China, where wind power will play a critical role in reducing dependence on fossil fuels for grid power.
Epicam will go forward to the Shell Springboard London Final to compete for an additional prize of £110,000 in late March.
Update: 24 March 2016
Although we were not selected as the overall National Winner at the London event, discussions with Shell continue.
Meanwhile, Cranfield University has agreed to provide facilities which will service the testing of our prototype EpiQair engine for which design work and production planning is at an advanced stage.